Welcome. I'm Liviu Tipurita.
My methods are individualised, empowering and cooperative. I provide the client with the necessary tools for lasting change.
In my five years of professional practice, I've helped people overcome a wide range of problems. I can help you, too.
I use a mixture of advanced hypnotherapy, NLP and cognitive behavioural techniques, backed up by the latest research in neuroscience.
My background is in filmmaking – making prime time documentaries for the BBC, ITV and Channel 4. During my 20 years of experience, I have gained a unique understanding of human motivation and behaviour in their most complex, varied and extreme forms.
I listen attentively, consider carefully, and find the right course of action swiftly.
I value trust, accuracy and responsibility.
All sessions are safe and 100% confidential.
For more details on how I can help you, please see specific pages on this site and the A-Z list of treatments available.
My Therapeutic Approach
& Philosophy
Each individual is as unique as their fingerprints. And so are her/his problems. And so should be the solutions to those problems.
Many hypnotherapists use one-size-fits-all solutions, ready-made scripts and rigid protocols.
I believe that effective therapy calls for bespoke solutions that emerge from an interactive, open process that develops during the encounter between therapist and client.
I subscribe to the principle that ultimately everyone has all the resources they need to make the necessary changes to their lives, at any time.
As a therapist, I am the guide who helps you to tap into your resources to find solutions best suited to your needs.
My approach demands flexibility, competence and a wide range of efficient techniques from me, the therapist. From you, it requires motivation, commitment and the desire to change.
My experience suggests that therapeutic success depends to a great extent on the level of client participation and willingness to change.
I am interested in neuroscience–based hypnotherapy and NLP techniques that deliver long-lasting, concrete, measurable results.
My practice is based on the most up-to-date research available.
I will do my very best to ensure that you get the quality, time and personal attention you deserve.
Qualifications
Fully qualified hypnotherapist
Diploma in Professional Hypnotherapy & Hypnosis (DipPHH)
Hypnotherapy Practitioner Diploma (HPD) certified by NCFE
Licensed Practitioner of Neuro Linguistic Programming (NLP). Studied with Richard Bandler (Co-Creator of NLP)
Certified in Ericksonian Hypnotherapy
Fully Insured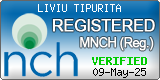 *Disclaimer: I'm sure you will appreciate that no two clients are the same, and results may vary from client to client. Success will depend on a number of factors, including your motivation and your responsiveness to hypnosis. In common with other reputable hypnotherapists we cannot guarantee success with every single client.
Get In Touch
Please get in touch by completing the form below with as much detail as you deem relevant. I'll get back to you as soon as possible, normally within 24 hours. I look forward to meeting you in person too.